Virtual Research Symposium
April 6, 2021
FAPC is pleased to hold its Research Symposium via Zoom for 2021. The symposium will include oral research presentations of undergraduate and graduate student research and a keynote address featuring Jason Reicks of Florida Food Products Inc., discussing natural curing meats.
---
Cost
FREE with registration. REGISTER TODAY!

REGISTRATION DEADLINE - MARCH 30
Following registration, participants will receive a Zoom link to join the Virtual Research Symposium prior to the event.
---
Keynote Speaker
Jason Reicks, Florida Food Products Inc.
Topic: Natural Curing Meats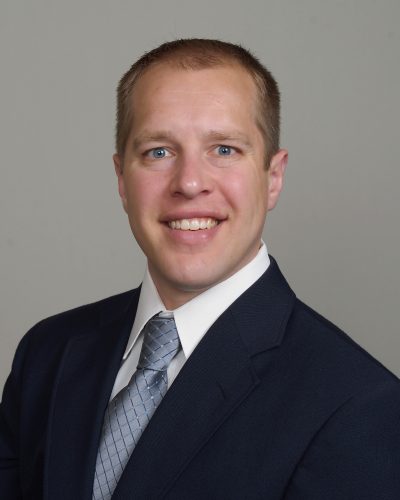 Jason joined Florida Food Products in 2014 as national accounts sales manager, meat ingredients. He brings more than 17 years of sales, marketing, and R&D experience in the meat industry. Before joining Florida Food Products, Jason held the position of business manager at Flavorseal Inc., leading its spice transfer packaging/casing division. Also, he spent four years with Cargill Inc. as a food technologist, leading the product development of the Club Store channel, launching 30MM plus pounds of private label lunchmeat into Sam's Club. Jason started his career with Jif-Pak Manufacturing Inc. in multiple roles, from midwest regional sales manager to marketing and technical support manager for the meat casing and netting manufacturer. He holds a master of business administration and a bachelor of science in agricultural studies from Iowa State University. Jason grew up on a family dairy farm in Northeast Iowa and now resides in the Kansas City area with his wife Jenny and their daughters, Haven and Nella.
---
Agenda
Virtual Research Symposium
April 6, 2021

8 a.m.

Opening Comments




Peter Muriana, FAPC




Chuck Willoughby, FAPC

8:15 a.m.
Oral Presentations
Graduate Students
10:15 a.m.
Keynote Address
Jason Reicks, Florida Food Products Inc.
11:15 a.m.
Oral Presentations
Undergraduate Students
12:30 p.m.
Oral Presentations
Faculty
12:50 p.m.
Awards
1 p.m.
Closing Comments
Peter Muriana, FAPC
Chuck Willoughby, FAPC
---
Abstract Requirements
Points will be deducted from judging if abstract requirements are not followed.
Abstract must address and include the following headings:
Introduction
Purpose
Methods
Results
Significance
Keywords
Note: Please place a line space between each of these sections.
Additional Requirements
Abstract should cite quantitative data from representative experiments if completed or discuss a project, expected results, possible pitfalls on a project, which has not yet been carried out.
Abstract may be no longer than 400 words.
Standard abbreviations may be used without definition. Nonstandard abbreviations must be kept to a minimum and must be placed in parentheses after the first use of the word or phrase abbreviated.
Do not include references, credits or grant support in the abstract.
Proofread carefully for formatting, spelling and grammar to avoid errors

before submission.

All authors must have a copy of the abstract before the time of

submission.
Submit Abstract as PDF - DEADLINE EXTENDED TO FEB. 19
(email PDF abstracts to fapc@okstate.edu and please note if you plan to compete in the undergraduate or graduate category)
---
Oral Presentation Requirements
Presentation should be 5-7 minutes with 3-5 minute question/answer period (10-minute max).
Presentation is limited to 8 slides.
Slides must be submitted in advance (March 11) to display on the FAPC website.
Participants are allowed to make changes to the final slides presented.
Submit Slides as PDF -DEADLINE EXTENDED TO MARCH 15
(email PDF slides to fapc@okstate.edu)