Steps to Finding a Co-Packer
Monday, February 15, 2021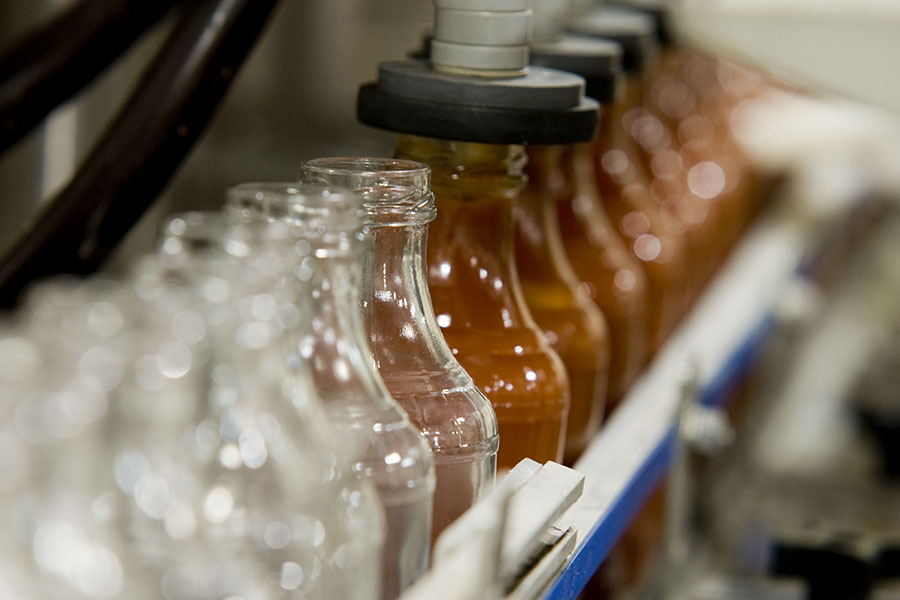 By Ashley Sutterfield, Metzger & Roth
Business growth is incredible, but it can come with challenges. Increased production volume is the key to selling more product.
You've likely come across using a contract packager or co-packer as an option to produce and package your products to help scale up your business. However, the information on how to prepare for a co-packer and the things you should know about partnering with a manufacturer are limited.
Following are six steps to help prepare yourself for a co-packer partnership.
Know your long-term goals.
Think 10 to 15 years from now. What is your No. 1 goal for your business? Do you want to build a legacy for your family? Do you want to sell the company? What do you want your revenue to be?
Getting clear on your long-term goal will guide your decisions today. Begin breaking this down year-by-year so you have a clearer idea of the path forward.
If your goal is to be a $10 million company in 15 years, you may realize your strategy is to be in national distribution with a grocery chain like Walmart in the next five years. This affects your decision for a co-packer today. You should be focusing on a co-packer who can grow with you. Knowing who your target client is (Walmart) determines you need a co-packer with a BRC audit in place and line capacity to produce a higher volume. The costs you will save by partnering with a co-packer, who can grow with you, is significant. The worst thing is to find a co-packer who can run your product, but you outgrow them in six months and need to find another co-packer.
Factor a realistic timeline into your search for a co-packer. Allot six months to prepare, search, interview, test and launch your product.
It's not bad to change co-packers, but it is crucial you are strategic about finding a co-packer who can grow with you. Knowing your long-term goal and aligning your decision for a co-packer today can save you thousands of dollars and hundreds of hours of time.
Prepare your paperwork.
Preparation will set you apart from other companies approaching a co-packer. A co-packer is running its own business and needs to partner with the right clients as well. Most of the frustration a co-packer has is "holding a client's hand" through the process. This really isn't a co-packer's role, and it's certainly not an efficient way to run the business.
The best solution is for you to take responsibility and go to a co-packer with all the documents and information laid out clearly to create efficiency in developing your product.
These documents include:
Product Formulation.
Processing Procedures.
Doing the upfront work to compile the information for these documents can save you months in the testing phase at a co-packer. Set aside a full day to make your product from start to finish. Weigh every single ingredient in grams or pounds and write down every single detail of your process. Then, take this information and plug it into a draft spec that contains your product name, description, ingredient statement, packaging information and quality requirements.
This product specification will signal to a co-packer that you take initiative. Who wouldn't want to work with a person who takes responsibility for helping create an efficient process?
Know your numbers.
Before approaching a co-packer identify key numbers that will impact your conversations. What are your current unit sales per month? Per year? What is your cost of goods?
Know the shelf life of your product. This will help you as you learn minimum volume orders for co-packers. For instance, your product has a one-year shelf life. The minimum volumes for a co-packer are higher than your one-month needs. You could, for example, consider placing one order that will cover three months' worth of sales. Remember the goal is to grow your business. Your goal may be to increase sales to a point where you are ordering the minimum production volume monthly.
Knowing your numbers will help you make decisions with clarity as you begin talking to co-packers. Do this before you begin conversations.
Do your due diligence.
Now you get to be selective. Partnering with a co-packer is a decision that can propel your growth forward or hinder your path completely. Access lists for potential co-packers through resources, like the Oklahoma State University Robert M. Kerr Food and Agricultural Products Center or PartnerSlate.
Take the time to interview potential co-packers. Specific questions related to your product type and growth are key:
What ingredients do they currently source for your product?
How much capacity for growth do they have?
What type of audits do they have in place?
What is the minimum volume order?
What is the lead time for production orders?
What are the R&D fees for development?
What is their average number of production tests to launch a product?
What type of storage accommodations do they have? What is the fee?
Once you interview four to six co-packers, narrow the list to two or three you'd like to tour and meet in person. During your tour, speak to any details you want more clarity about. Ask to see the warehouse and processing floor. Get a feel for the culture. Understanding if your values align and knowing if you click with your key contacts is crucial.
You can share your formula before or after tours. Be sure to have a non-disclosure agreement in place before sharing your product spec or formulation.
After a tour, ask for pricing. Weigh your comfort level and potential for growth as heavy factors, along with pricing, to make your decision. Remember, you're focusing much further out than the here and now. A $0.10 savings per unit may not be worth it two to three years from now if the relationship is always stressed or you can't sell to your target grocers.
Get your finances in order.
You're a food entrepreneur. You're tenacious and you hustle. You've likely bootstrapped your business. As a food entrepreneur, we often wear this like a badge of honor. There is nothing glamorous about a failing business. Let's be honest, if you're not paying yourself, you're not truly successful.
Don't be ashamed. As a business owner, I've also learned the hard way. The first thing is to face the facts. Are you paying yourself for your effort and time? If you're not, now is the time to begin working towards it. Businesses whose owners continue to feed all of the profits to the business are not sustainable.
Lay the foundation now and begin paying yourself a salary. Even if it's just 1% of income. It is crucial you are valuing your time. You're going to be paying your co-packer to produce your product. Shouldn't you pay yourself for every hat that you wear?
Spend the time to get familiar with your finances. What are the expenses your business has every month? Which expenses come up once a year for which you can prepare? Are you saving money for taxes?

Putting a solid financial foundation in place today will allow your co-packer partnership to serve your business. You'll grow a profitable business. The worst thing is to see a company have incredible sales and be sinking under the weight of poor finances. Position yourself for strong growth and develop a financial foundation.
Find a guide.
Don't go the journey alone. Find a guide to help you along the journey. We know the path to a co-packer is daunting. Access this Free Product Specification Template and Guide to Product Formulation to help you get started on your path to a co-packer.
About the Author:
Ashley Sutterfield is the CEO of Metzger & Roth. She's developed products for companies like Walmart, Domino's and Tyson Foods. Most importantly, she has helped dozens of small businesses launch their products with a co-packer and add five and six figures to their annual revenues. She's helped food entrepreneurs secure more than $300,000 in grants with the systems she's developed for companies using Co-Packer Prep and Financial Success. Her work has been featured on Food Biz Wiz, The 5 Star Experiences Show and PartnerSlate. She helps packaged food companies in the Metzger & Roth Co-Packer Prep Program with strategy, goal setting and accountability, while sharing her depth of industry knowledge.